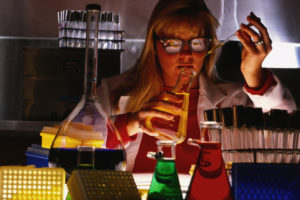 Learn how successful entrepreneurs transform an idea into a successful product or service.
Lyco Works, in collaboration with Say Consulting LLC, is proud to announce our 1 day symposium workshop: "The Chemical Entrepreneur :  From Concept to Commercialization."  With guests invited from industry and academia, Terry Say and I will speak at the Southeastern Regional Meeting of the American Chemical Society (SERMACS), in Charlotte NC on November 9th.  Don't forget to pre-register for the symposium when you register for the SERMACS conference so that we can provide your lunch. 
You will leave this symposium with knowledge, tools and contacts to help you immediately take a product or process from Concept to Commercialization.  Presentations in this symposium are given by speakers proficient and currently active in their subject matter. This is no "theoretical" symposium;- the presentations cover Creative Thinking, Identifying the Market Needs, Development – synthesis, analytical testing, application testing, IP Protection, Regulatory Requirements,and Funding Sources.  
Symposium Agenda: